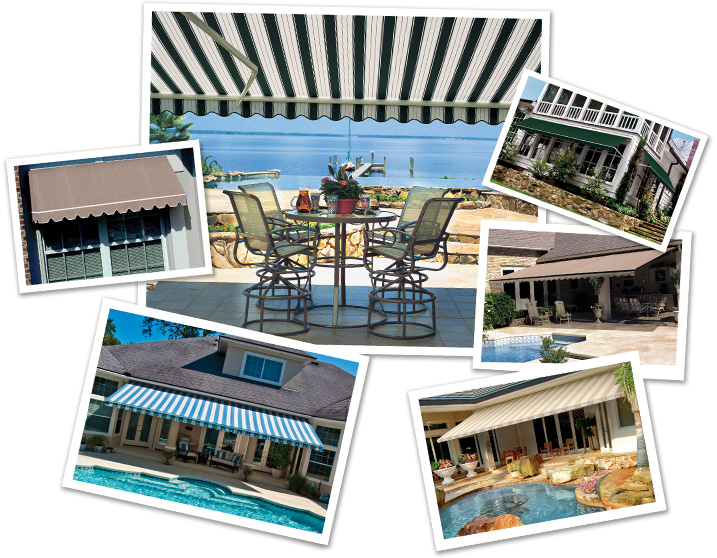 Maximize the Benefits of a Retractable Awning When You Have It Custom Made by the Shade Experts at Sunesta
If you're in the market for a patio awning for your home or business, you're no doubt looking for an attractive way to shield an outdoor seating area or gathering spot from solar heat and glare whenever the sun is beating down. This is a smart move because you'll be able to spend more time in your outdoor living area without becoming uncomfortable. However, choosing a retractable awning is an even better idea. One of the many benefits of selecting a Sunesta Retractable Awning instead of a fixed canopy is the ability to extend your overhead awning to enjoy shade on demand and retract it whenever you want to bask in the sun's golden glow.
In fact, when you choose a Sunesta Retractable Awning, you can use it to:
Protect your patio and refreshment table from intense solar heat or drizzling rain when you're hosting a party
Expose delicate patio plants to the gentle morning sun, then shield them from harsh afternoon sunlight
Safeguard yourself and your guests from harmful UV rays by day but enjoy the stars in an open sky after nightfall
What's more, unlike many fixed patio awnings, a Sunesta Retractable Awning requires no support poles, so you can extend your awning to enjoy shade while still enjoying a full view of the outdoors.
Energy-Efficient Benefits of a Retractable Awning
Another perk of having a retractable awning installed lies in its potential to help you lower your heating and cooling costs. You can do this by retracting your patio or house window awning during the cold winter months to allow solar heat to penetrate the glass surfaces of your home's exterior, thus warming your indoor areas so that you can reduce the demand on your heating system. Then, when the temperatures climb, you can extend your awning to shield your windows and glass doors from the sun's heat, thus reducing your reliance on your cooling system.
How Sunesta Can Help You Make the Most of Your Retractable Awning
Sunesta is a pioneer in the custom-manufactured retractable shade industry, and we've spent many years perfecting our craft and developing extra features that you can use to maximize the benefits of your investment in a retractable awning. For example, we understand that one of the advantages of a retractable awning over a fixed one is the ability to pull in your shade during high winds to protect it from damage. Thus, we offer optional wind sensors that can automatically retract your awning when the winds pick up, even if you're not at home. We also offer both manually operated and electric retractable patio awnings. If you select the motorized version, you'll have the option of adding wireless remote control and sun sensors for the optimal level of convenience.