A Door Canopy From Sunesta Will Protect Your Home from the Elements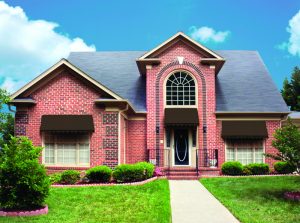 Installing a door canopy on your home will increase its aesthetic appeal and could even lead to a higher return on investment when it comes time to sell. And, when investing in a door awning for your home you will no longer have faded welcome mats or curtains because they will be protected from the sun. Plus, during times of inclement weather you will not have to stand in the rain while fumbling for your keys.
If you are interested in experiencing these benefits for yourself, look no further than Sunesta. From us, you can purchase a door canopy that is custom made for your home. Each of our awnings are:
Made with a stainless steel frame that resists scratching rust
Able to withstand wind speeds of more than the industry-recommended 45 mph
Long lasting because they are made with solution-dyed synthetic fibers
And, another benefit of utilizing a door canopy from Sunesta at your home is that you may even begin to experience a lower monthly energy bill. This is because an awning placed in your doorway can reduce heat transfer which is a cause of increasing temperatures in your home during warm months.
Additionally, when you choose Sunesta for any awning products, you will be able to experience the convenience of our SmartCode® system. During production, every awning we make is given a unique identifier, which allows us to easily look it up in our system and provide personalized assistance in the event that something should go wrong with it.
For more information about having a door canopy installed at your home, call 1-800-SUNESTA today. Our knowledgeable team of experts will happily answer any questions that you may have.